Himalayan nomads have been wearing yak wool for centuries, but kora is the first company to develop this astonishing fiber into high-performance technical fabrics for outdoor adventurers.
Kora's founder, Michael Kleinwort, was trekking through the Eastern Himalayas when he discovered the incredible benefits of yak wool. As a conservationist, endurance athlete, and Himalayan explorer, Michael set out on a journey to start a social company creating the world's best technical base layers and which would run on fair trade principals.
There was no simple way to accomplish this, and Michael's journey has been one of incredible travels, building friendships with yak herders, and ultimately creating an incredibly unique clothing development process that brings positive change to the communities that provide kora's wool.
Kora, an outdoor layering apparel brand, brings to you new possibilities of adventure without having to sacrifice warmth, dryness or comfort. See for yourself the difference Kora makes in the lives of both its workers and customers.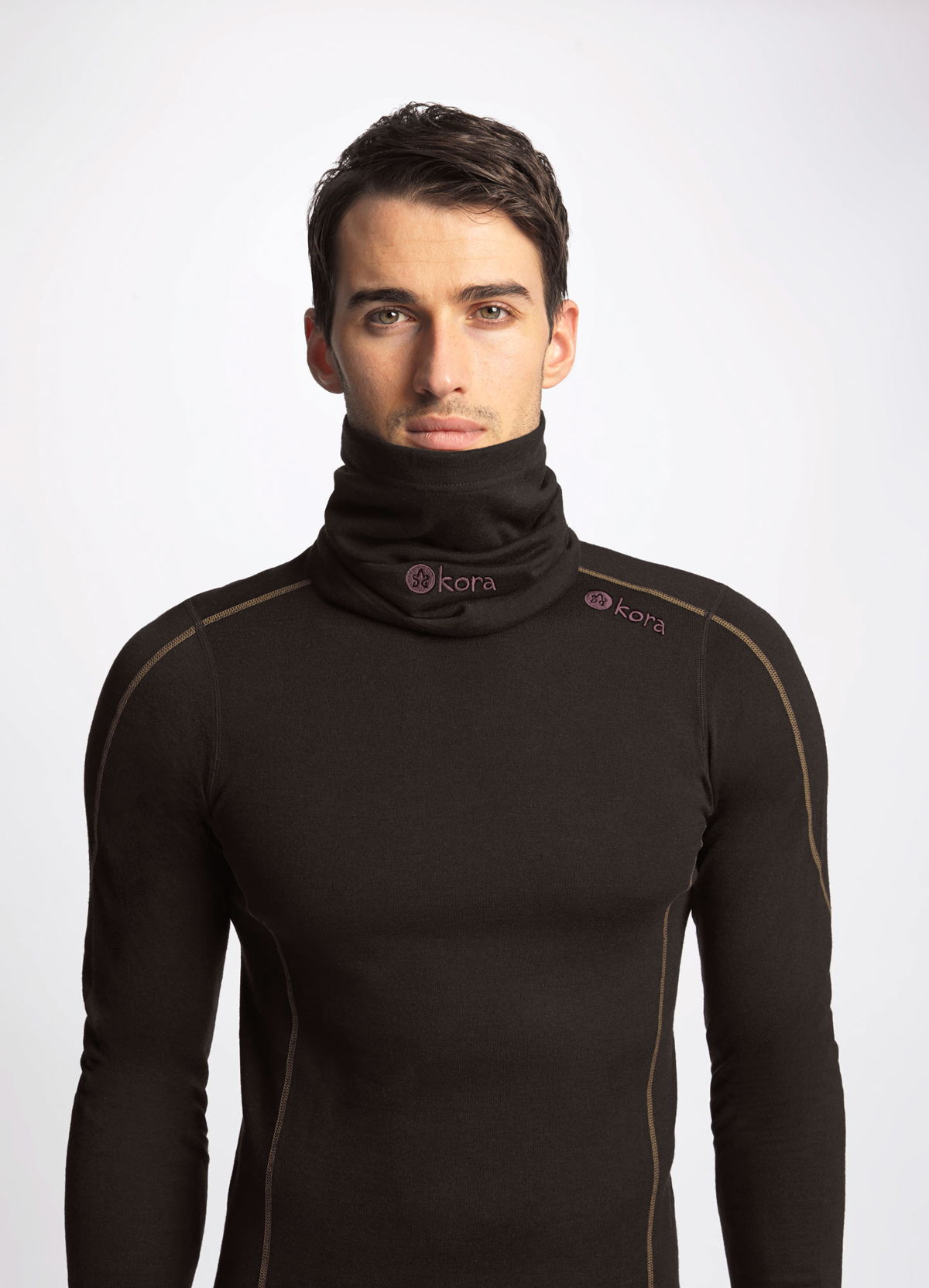 MSRP $50
Made of soft but breathable fabrics, this gaiter stays cool and comfortable during intense activity, but keeps you warm in chilly weather. With a texture as soft as cashmere, the "Hima-Layer" Original 230 wool technology wicks away moisture while remaining odour-free.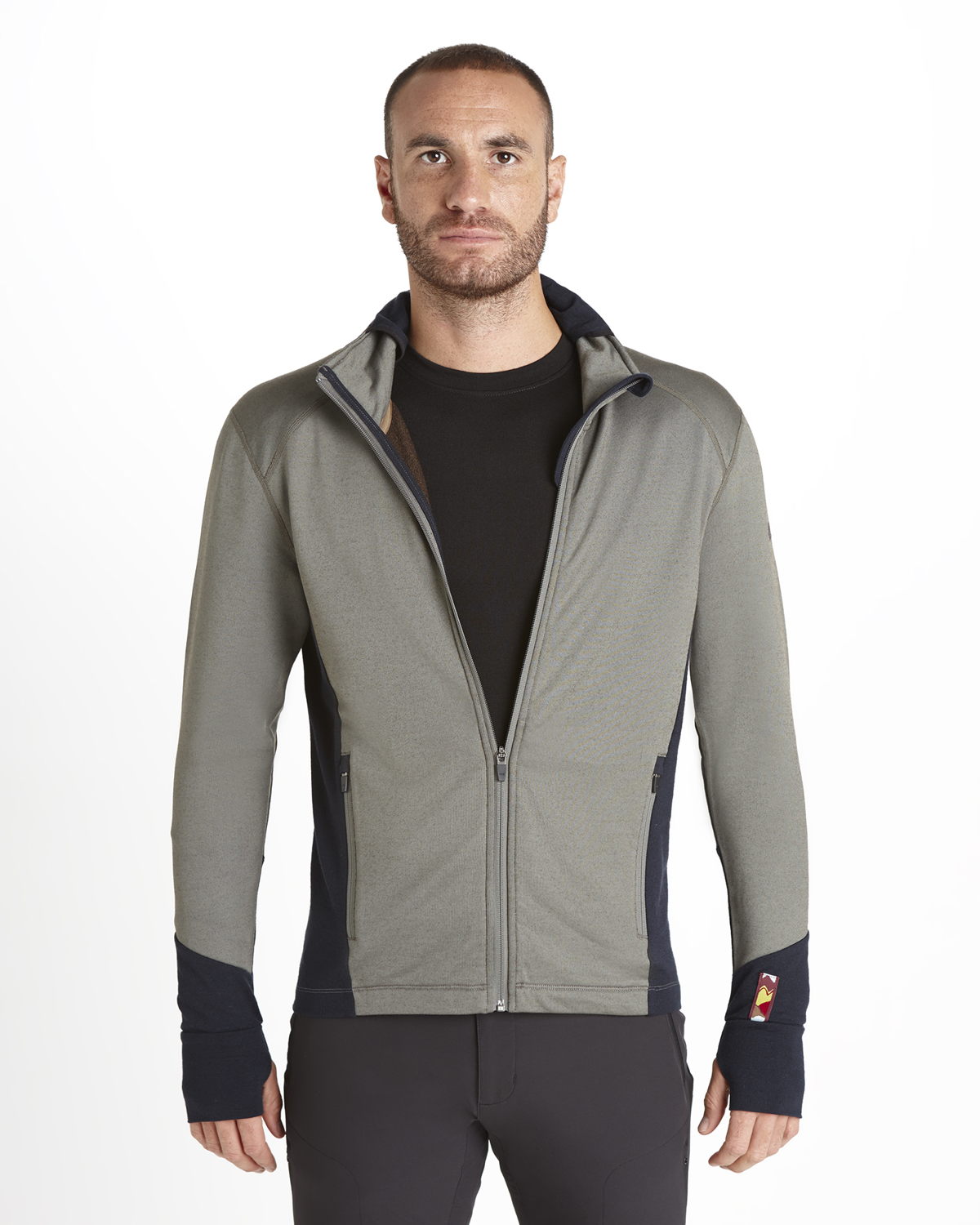 MSRP $270
A step up from the classic "Hima-Layer" Original 230 wool technology, the Azog Hooded Jacket is made of "Hima-Layer" Stratum 350 dual-layered fabric. The lightweight but warm inner layer is constructed with a terry-loop design for comfort, while the Sorona® outer layer adds durability against any rough and tumble adventure you can throw at it. Yak wool is naturally odor resistant, so this can be worn for days at a time without smelling, which works to keep your pack light.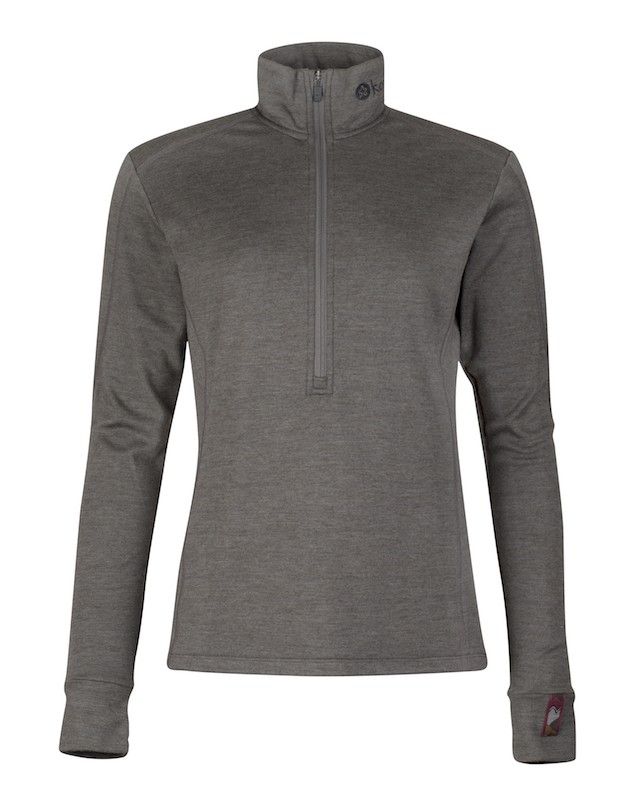 MSRP $250
The Xenolith Sweater is derived from brand new "Hima-layer" Yardang 240 fabric, which is a base layer fanatic's dream. This garment is made with Merino wool to bring the warmth and moisture-wicking properties that we love, and yak wool is added to bring softness and robust comfort to a brand new garment.